Came to Dr. Vaidya because I had an eye issue that needed urgent attention and couldn't get an appt. at the other opthamologist in Newport that everyone says is the... read more best.  Dr. Vaidya is absolutely amazing.  Thorough, great bedside manner, kind and explains everything is detail. So glad I found him.  You will not be disappointed.

Great Doctor very organized and uses the latest technology out there. Very in contact with his patients, he is always there if you need him for emergency, He as a... read more great staff working for him . highly recommended. A++++

I found Dr. Vaidya personable, confident and thorough. I was anxious about the reason for my visit and appreciated his open communication during my examination as well as the time... read more spent to answer my questions. Also notable is the experience with front office and associate staff, excellent! I don't have a situation where I currently require regular care from the office but if you do the ability to book appointments and view records online is such a value add!

Over the past month I have been in and out of eye doctors' offices regarding a vision loss in my eye. Very scary as well as frustrating.Dr. Vaidya and his... read more staff are AMAZING. I called them on a Friday before a holiday weekend and they immediately assured me they would work me in.Once there, Dr. Vaidya took his time explaining what he believe the issue w/my eye is, however even told me he wanted to consult with a specialist before providing treatment. He took the time to contact the specialist and while she was not able to get me in that day, he gave her my info and told me to call her on that following Tuesday and she would work me in. Since I was leaving his office still unsure of next steps, he was very reassuring that things would be ok and that everything would get figured out.I find it refreshing that a doctor would take so much time and care with a first time patient. As well as to admit he wanted someone else to look at it to ensure no further inaccurate prognosis. My experience was exceptional and look forward to working further with him.He is the best of the best as is his staff.

Dr. Vaidya is a wonderful doctor, who has won my confidence and trust in treating my diabetic eye problems. I am so happy to have found such a... read more knowledgeable, competent, and caring Retina Specialist!!!!

Both my parents have macular degeneration, and they see Dr.  Vayidya for treatment,Dr. Vayidya is knowledgeable, respectful, friendly and kind.I sincerely believe we are fortunate that he has set up... read more his practice in Orange County.

I was having flashes in my right eye when I looked up.  They were white, half moon flashes and I became very nervous.  My wait was very short and the... read more staff were so kind and welcoming.  The moment I met Dr. Vaidya, I felt very comfortable.  He is very kind and one of the top Doctors in the Country in this Field.  He did a thorough exam and was very detailed and answered all my questions.  I had a slight tear which was caused by the vitrious fluid pulling away from my retina.  He performed laser surgery which was not painful at all.  I just had my 1 year appointment and my small tear has healed beautifully.  He would be my #1 choice for referring anyone who is looking for a top Opthamologist and retina specialist.

Dr. Vaidya is an amazing retinal specialist. He is kind, caring and detailed with his diagnosis and with his surgeries. My wife works for Dr. Vaidya several days a week... read more and she has had nothing but good things to say about him. As a husband...it is absolutely essential to me that my wife is treated well. She was not treated well at her previous employer so the last few years with Dr. Vaidya have been a huge blessing. Having my wife come home tired but happy is a HUGE & welcomed change from her old job, where she would often be emotionally distraught & completely exhausted. Dr. Vaidya treats her with respect and kindness like a valued part of the team. It means the world to me because good men, like Dr. Vaidya, who are exceptional at their work and treat people well... are hard to find nowadays. The OC Carpet & Rug Specialist is proud to give Dr. Vaidya & Retina OC our highest recommendation possible!

Dr. Vaidya has such a warm and patient manner that he can actually make the uncomfortable experience of having your eyes dilated and examined relaxing!  I'm normally very uncomfortable with... read more anyone looking at, examining or poking at my eyes, but this was a breeze. And his entire staff is very professional and cheerful. I must thank Dr. Jeffrey Joseph for his excellent referral.

We love Retina OC! The doctor's voice is so calming that it always seems like going to a spa when you go. He is always so patient, in fact, everyone... read more there is always so patient. The receptionists are always super nice and the wait is never long. Out of all the doctors my mom has seen, this is our favorite to visit!

Dr. Vaidya is the absolute best ophthalmologist!!!  He is smart, kind and has the kind of bed side manner that all physicians should emulate.  Thank goodness for yelp reviews on... read more Dr. Vaidya.  I was looking for a retinal specialist and after reading the positive reviews, I decided to make the call for an appointment.  Going to an ophthalmologist can be terrifying because these are a vital part of your senses.  I was experiencing symptoms that were certainly worrisome but after spending time with Dr. Vaidya, I felt that I was in good hands.  Bad news is bad no matter what, but who delivers it by how they do it is crucial to patient compliance and healing.  Doctors forget that their patients are scared and don't have the medical knowledge to digest the complexity of their health issues.  For these reasons, being in the care of a physician like Dr. Vaidya has been a Godsend.  He doesn't make you feel rushed, you leave his office feeling cared about because he addresses all your questions and concerns.  And when I had an emergency on two separate weekends, I had to call and was surprised to have Dr. Vaidya return my call with the same care he shows during his office hours.  I've had personal experience and have known others who have been scolded or rudely treated by doctors because it was on a weekend.  I always feel terrible and hesitant to inconvenience anyone let alone a busy doctor on a weekend, but your body doesn't discriminate weekdays and weekends.  Without going on and on about how wonderful this doctor is...I'll just say please do yourself a favor if you need a retinal specialist and go see Dr. Vaidya.

I had an appointment with Dr. Vaidya here this morning and was so impressed.  The staff is very friendly.  Dr. Vaidya is one of the nicest doctors I have ever... read more been to.  He explained everything he was doing to me step by step.  I never felt rushed because he only schedules one patient at a time.  He listened when I talked and I feel so fortunate that he is here in Orange County.

I would highly recommend Dr. Vaidya at RetinaOC. He's very easy to talk to and really takes the time to explain your eye issue to you, as well as your... read more treatment options. His office is very modern and clean, and his staff is warm and friendly.

Dr. Vaidya is an excellent and caring specialist in the area of Retina diseases. I was under his care for treatment of Wet Retina Degeneration, and I am fortunate that... read more his accurate diagnosis and excellent treatment prevented loss of vision of my diseased eye. Also all associates in the front office and exam room were always considerate, pleasant, and caring...... Thank you all.
Cutting Edge Technology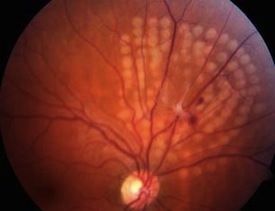 The most advanced imaging technologies, and the most up-to-date treatments in retina and ophthalmology.
Learn More

»
High Quality Care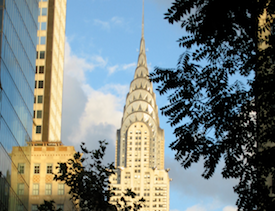 A Harvard-educated physician, formerly in practice on Manhattan's exclusive Park Avenue, strives to bring the ultimate in retinal care to Orange County.
Meet Dr. Vaidya

»
Convenient
Located directly off of I-5 and I-405, Nestled in Irvine between Newport Beach, Laguna Hills, Tustin and Santa Ana. Dr. Vaidya also speaks fluent Spanish.
Find Us

»